Compilation of Examples
Since around 2018, Hikami Brewery has been proactively developing its overseas market. Here are some of our initiatives.
<

Singapore 2019

>

Hikami Sake Brewery participated in a special Japanese food event held at a local Japanese–style department store. We directly interacted with local customers to introduce and sell our sake. Our junmai daiginjo sake, which uses a bottle shaped as a racehorse, completely sold out despite its high price.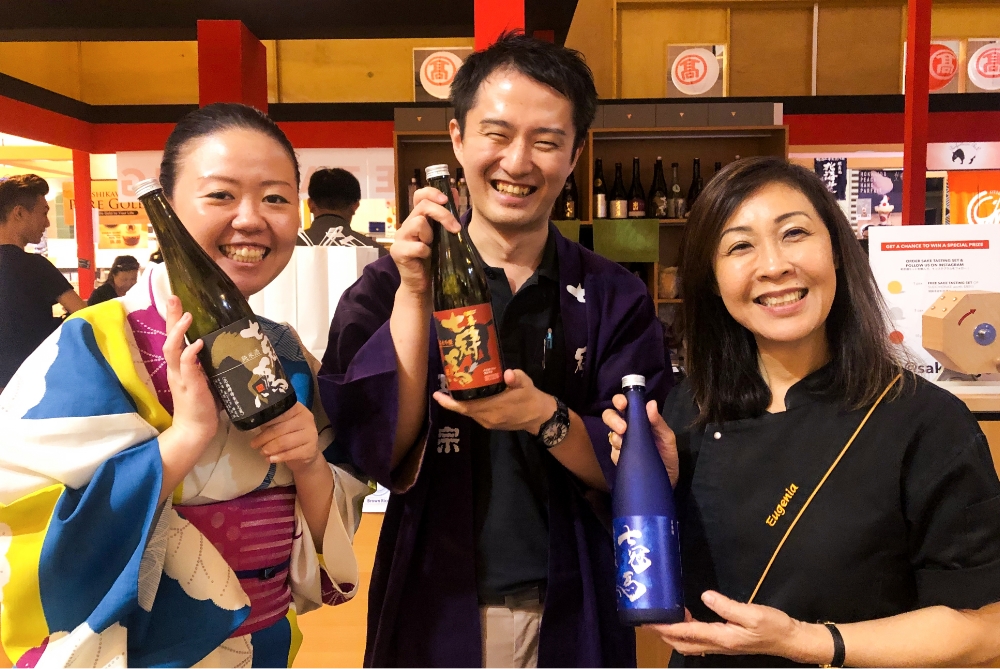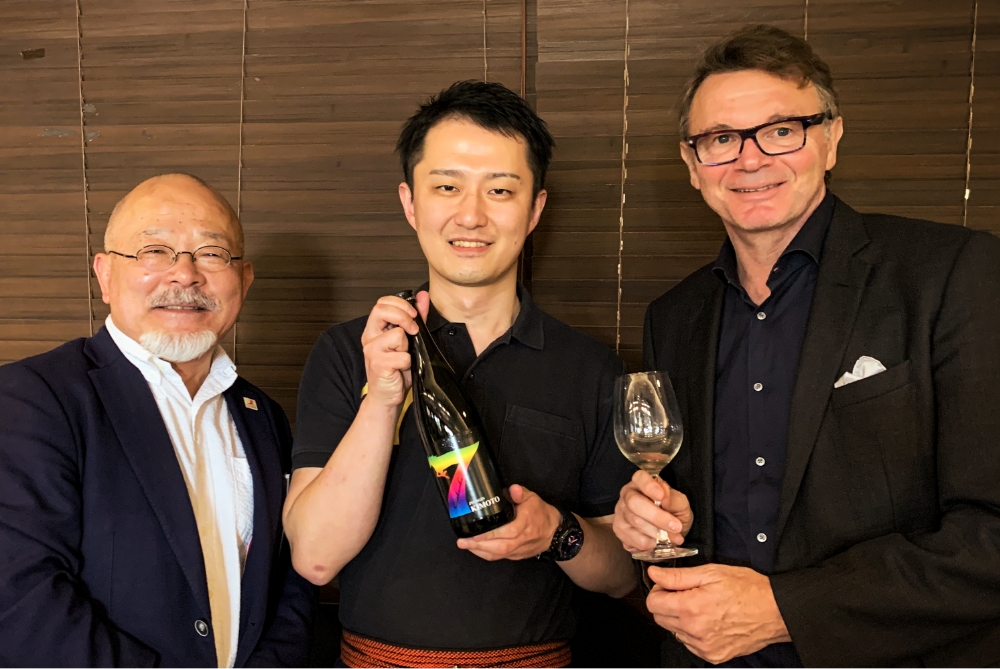 <

Vietnam 2020

>

We participated in a tasting event held in Hanoi by the Japan Sake and Shochu Makers Association. We provided both Japanese sake and liquors, networking and having business discussions with local buyers and those in the food service industry. Our umeshu in particular, which was made by pickling plums in our Nanakanba Junmaishu, received high praise.
<

Thai 2022

>

Although traveling overseas was difficult due to COVID-19, we wanted to share the feel of our brewery with importers as much as possible. Thus, we held an online tour of our brewery on Zoom. That day happened to be when we did fukurodori (sack–dripping) and tobin–kakoi (sake collection into bottles) for our Tamahagane Daiginjo. This was a valuable chance to show our work environment. We were able to show it from the brewers' point of view, allowing viewers to enjoy a dynamic angle that would not be available in the average brewery visit.